Our company has developed an offering which includes several cooperation options. It includes purchasing new or regenerated containers or renting containers meeting your requirements. We rent containers of various designs, including storage mesh baskets licensed by EPAL. Our rental offering is constantly complemented with new products, and all rented containers are serviced by our professional personnel.
Rental or purchase - which is more beneficial?
The Gitterbox container rental options is a good solution for companies without any experience related to utilising such solutions, but willing to give them a try. Our flexible rental terms and conditions enable you to sign short-term rental agreements and later decide if a given solutions meets your requirements. It helps you avoid unnecessary costs related with purchasing a metal container which will not be suitable for given working conditions, e.g. due to incorrect capacity or incorrectly selected housing type.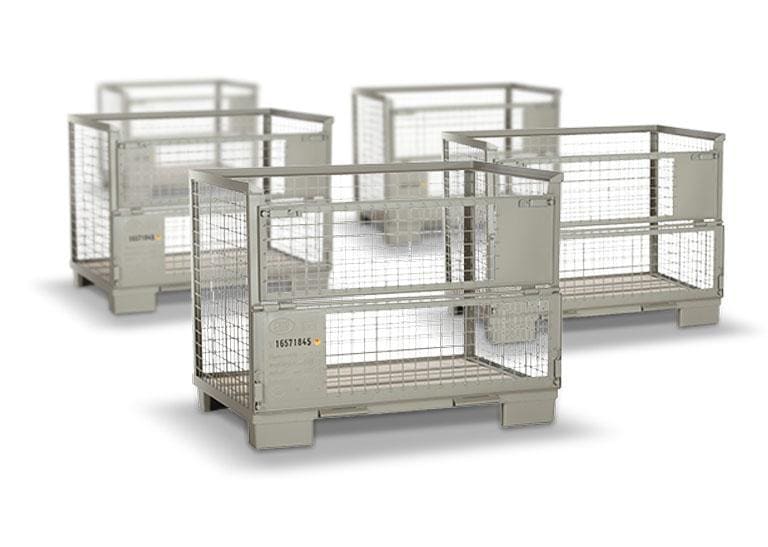 Container rental is a favourable option for companies starting their activity and looking for cost-effective warehousing equipment. The container lease option enables you to see it such investment is really necessary for your working environment.
The metal container rental services are also recommended for clients who utilise such warehouse logistics systems on an on-and-off basis, e.g. in periods of intensified, seasonal activity or when new contracts are implemented. In such cases, you can rent a given number of containers and return them during standstill periods.